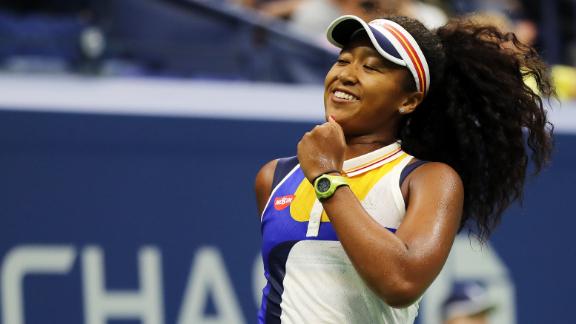 NEW YORK — It was a match that touched the heights of exhilaration, but also the pits of pathos. Naomi Osaka ended US Open defending champion Angelique Kerber's Grand Slam season of frustration on yet another gloomy note on Tuesday with a 6-3, 6-1 first-round blowout in Arthur Ashe Stadium.
In the process, Osaka earned redemption and vindication while Kerber bottomed out, ending an already dismal (for her) Grand Slam season as the first defending US Open champion to tumble out in her first match in 12 years. Osaka, just 19, could sympathize based on her own experience.
More from espnW.com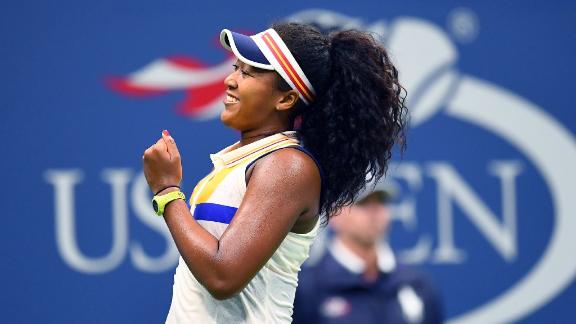 Osaka stuns defending US Open champ Kerber
US Open tournament schedule, scores and coverage
Last year, Osaka held a 5-1 third-set lead over Madison Keys in the third round here before making just about every mistake possible, from poor shot selection to the petulant and mopey behavior befitting the frustrated teenager that she was, on her way to losing the set — and match — in a tiebreaker.
There was no repeat in Tuesday's clash with the sixth-seeded Kerber.
"I felt the same type of nerves come up, 4-1 in this match," Osaka said afterward. "So I wanted to tell myself just to keep playing how I was playing and not let the nerves get over me as much as last year."
She accomplished the mission with verve, winning 60 percent of her second-serve points (compared to Kerber's 37 percent). Osaka also hit more than twice as many winners as Kerber (22-9). Her inside-out forehand constantly put Kerber under pressure.
But then, pressure is all Kerber has known since the end of last year, one in which she played three Grand Slam finals, winning two. She also shoved Serena Williams off her perch at No. 1. However, the dramatic change in her status clearly affected her.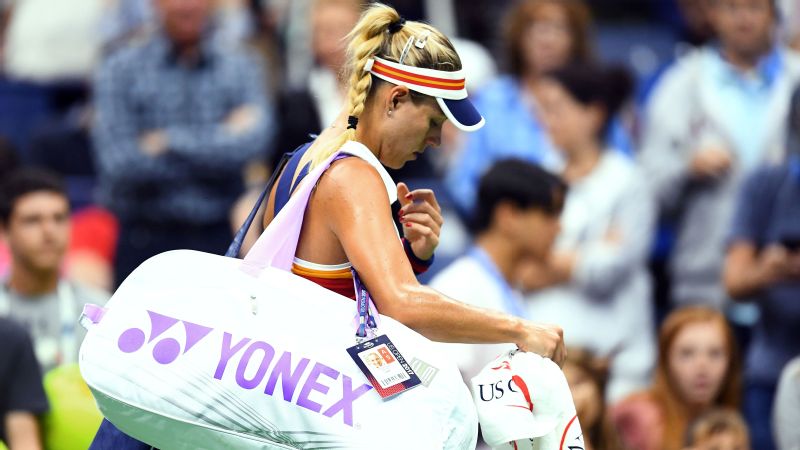 Late last year, after Kerber secured the top ranking in September following her win here, a stutter entered her step. Kerber hasn't won another tournament since.
Tuesday's match was played on Ashe with the roof closed because of the dreary chill and rain. It seemed an appropriate atmosphere for Kerber's final Grand Slam failure of the year.
Avoiding the word "pressure," Kerber mulled her lost season after the defeat, saying, "I had much less matches [than] last year. This is for sure something. Gives me maybe also not the confidence going out there."
Last year, Kerber found her groove at the Australian Open via a sensational upset of the top-seeded Williams and went on to play 86 matches. So far this year, she has 37.
Some of the blame for Kerber's slump can be attributed to the fact that the No. 1 player automatically has a target on her back; it takes a steely temperament to embrace the role. Also, it takes a special talent to resist disruptions that greet a first-time No. 1. The increased attention and demands, as well as the opportunity to cash in like someone who just won the lottery, are all golden distractions. They can have a particularly big impact on a player unaccustomed to all the fuss.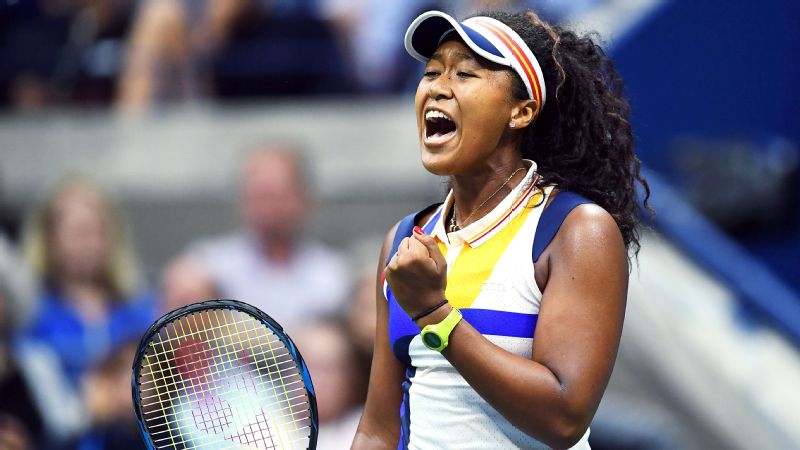 Kerber, now 29, was a late bloomer who didn't make a breakthrough into the top 10 until the spring of 2012. She was in just one Grand Slam semifinal until her career year of 2016. It was, literally, a dream come true.
"It's a new situation," Kerber said of the position she found herself in early this year. "You have always the goal for years to go out there and to reach the top, but then if you are there, you actually don't know what to expect, and then it's just the process."
Kerber said she found herself having to get used to "everything" that came along with her new status. She added, "Yeah, it's for sure tougher to stay on top."
Osaka went into the match knowing that she would have to play longer and perhaps more points against a retriever and counter-puncher like Kerber than she did against the shot-maker Keys last year. She was well prepared for the task mentally but admitted to feeling shaky as the end drew near.
"It was like a different type of concentration, this match," Osaka said. "I was so nervous on the last point. I just barely returned the serve. I didn't want to play a long point. I was really glad when she made an error."
The routine forehand error Kerber made off Osaka's return in the final game was a sad and telling punctuation mark on the confused German's year. But for Osaka, it amounted to redemption.