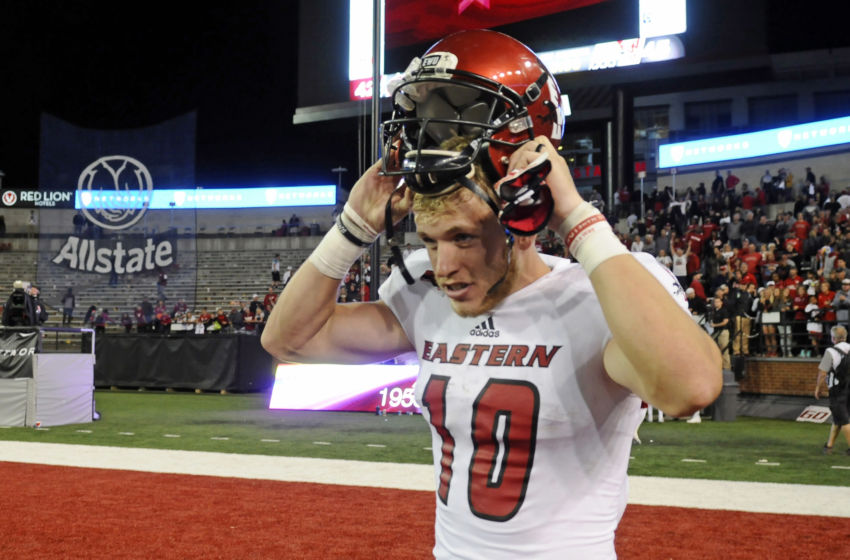 The Chicago Bears have a unique opportunity this week as coaches at the 2017 Senior Bowl. They will get an up-close and personal look at most of the top senior prospects in this year's NFL Draft. Hopefully, they can use the time well to find a few impact players, like the Cowboys coaching staff did last year in fourth round pick Dak Prescott.
I'll be breaking down the top Senior Bowl players at positions the Bears could be targeting in this year's draft. I've already covered the quarterbacks, and I've listed the Senior Bowl wide receivers that I think could be targeted by the Bears below.
This year's draft doesn't have much first round talent at wide receiver, but it's a surprisingly deep class with plenty of mid-round players that have starter potential. It's a deep enough class that NFL caliber prospects should be available well into day three of the draft.
Senior Bowl: WRs to Watch
1.) Cooper Kupp, Eastern Washington (6'1 | 198 | 4.54) – Ridiculously productive FCS receiver with over 100 catches for three seasons in a row (428 career receptions), 6,464 receiving yards, and 81 total touchdowns (73 receiving, 4 passing, 3 punt return, 1 rushing). Kupp is also the first player in FCS history
Article source: http://www.foxsports.com/nfl/story/bears-senior-bowl-wrs-to-watch-012817

Useful Links: Swiss Watches | Watch Coupons | Coupons | Alu Foam | Security Rooms | Oldtimer | Bitcoin News