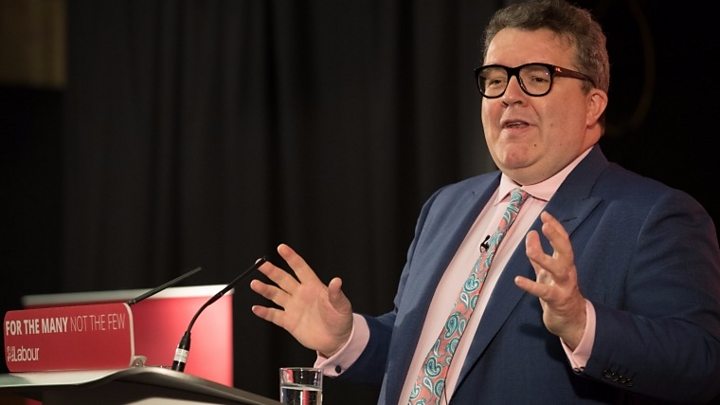 The Conservatives are on course to be the largest party but may not have an overall majority, according to the latest BBC general election forecast.
Theresa May's hopes of a landslide victory have been dashed with just over 100 seats declared.
The Tories are projected to get 322 seats, Labour 261 and the SNP 32.
Labour looks set to make 29 gains with the Tories losing nine seats – and the SNP could lose 24 seats in a bad night for Nicola Sturgeon.
The forecast is slightly better for the Tories than the exit poll published when polls closed but would still potentially leave Theresa May with fewer MPs than when she called the general election to "strengthen her hand" in upcoming Brexit negotiations.
Labour leader Jeremy Corbyn, speaking after being re-elected in Islington North, said it was time for Theresa May to go and "make way" for a government that would be "truly representative of the people of this country".
He said he was "very proud" of the results so far, which he said were a "vote for hope for the future" and said people were "turning their backs on austerity".
The
Article source: http://www.bbc.com/news/election-2017-40208731

Useful Links: Swiss Watches | Watch Coupons | Coupons | Alu Foam | Security Rooms | Oldtimer | Bitcoin News