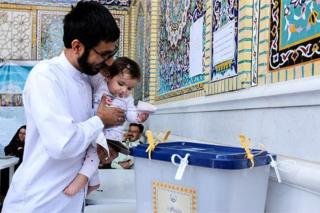 Moderates and reformists are poised to take control of parliament in Iran after strong gains at run-off elections, early results suggest.
Preliminary results show politicians allied with reformist President Hassan Rouhani won half of the 68 seats being contested on Friday.
With the support of independents, they are assured of a working majority, a BBC correspondent reports.
February's first round gave them 106 of the parliament's 290 seats.