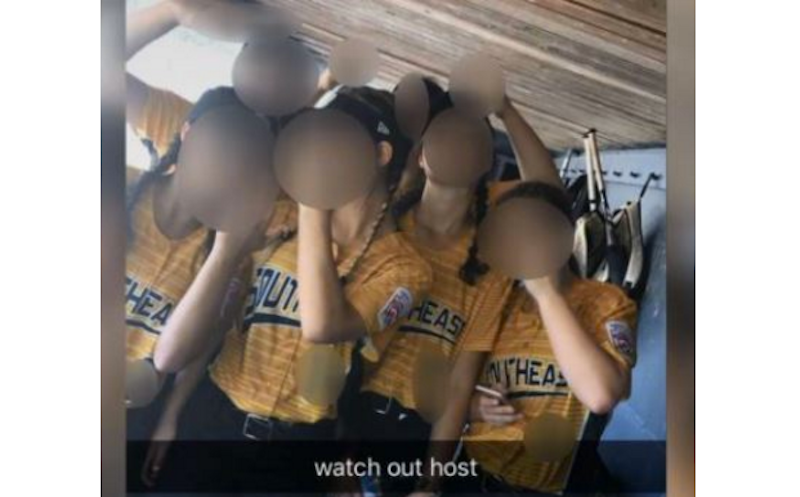 The Atlee Little League softball team was disqualified from the 2017 Junior League Softball World Series championship game over a social media post, aimed at their recently vanquished semifinal foes, showing several members of the team flipping the bird. The disqualification took place just hours before Atlee was scheduled to compete in the tournament championship.
Atlee is a community just north of Richmond, Virginia, and the Atlee Little League apparently fields one hell of a Junior softball team. Friday they took on Kirkland, Washington, the tournament's host team, and prevailed 1-0 in a contest the Richmond Times-Dispatch described as "feisty."
After Friday's game, a member of the Atlee team posted a picture on Snapchat showing six members of the team showing their middle fingers. The caption made it clear the gesture was intended for the Kirkland team.
The photo was reportedly deleted by Atlee's coach, Scott Currie, as soon as it was brought to his attention, but not before it had caught the attention of, among others, tournament organizers. Currie arranged for the offending players to apologize in person to Kirkland's team, but that apparently did not satisfy the league's thirst for justice:
However, on Saturday morning, the head office

Article source: http://deadspin.com/little-league-softball-team-bounced-from-championship-g-1797575689

Useful Links: Swiss Watches | Watch Coupons | Coupons | Alu Foam | Security Rooms | Oldtimer | Bitcoin News