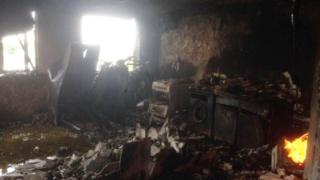 Prime Minister Theresa May has ordered a full public inquiry into the fire that engulfed a west London block of flats, killing at least 17 people.
That figure is expected to rise, as fire chiefs do not expect to find any more survivors in the burnt-out Grenfell Tower in north Kensington.
The PM said people "deserve answers" as to why the fire spread so rapidly.
The first victim has been named by the Syria Solidarity Campaign as Syrian refugee Mohammed Alhajali, 23.
In a statement, the organisation said the civil engineering student was in a flat on the 14th floor when the fire broke out,
Article source: http://www.bbc.com/news/uk-40291227

Useful Links: Swiss Watches | Watch Coupons | Coupons | Alu Foam | Security Rooms | Oldtimer | Bitcoin News