PHILADELPHIA — Eagles safety Malcolm Jenkins raised a fist during the playing of the national anthem prior to Thursday night's preseason opener against the Pittsburgh Steelers, resuming his protest against social injustice.
Defensive end Chris Long put his arm around Jenkins in a sign of support, as he did for much of last season. Defensive back De'Vante Bausby also raised a fist.
Defensive end Michael Bennett appeared on the field during the playing of the anthem and walked behind his teammates, most of whom were lined up along the sideline.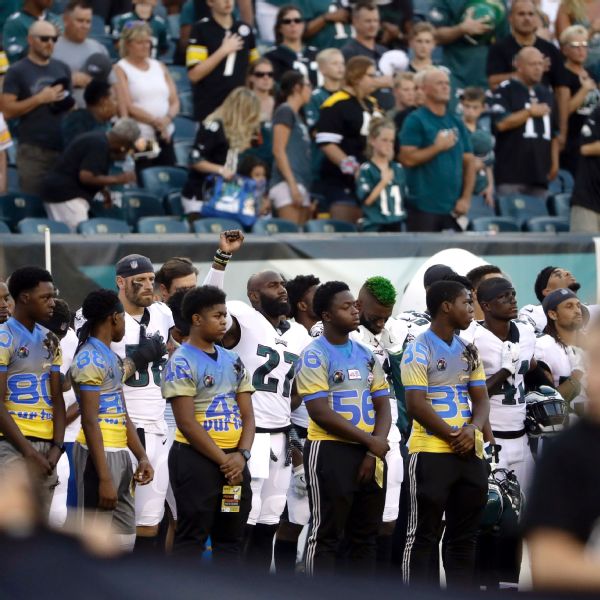 "All that's transpired over the [off]season has just changed the context of where we are right now," Jenkins said after the 31-14 loss. "I was
Article source: http://www.espn.com/espnw/sports/article/24334243/malcolm-jenkins-philadelphia-eagles-safety-protests-social-injustice-national-anthem

Useful Links: Swiss Watches | Watch Coupons | Coupons | Alu Foam | Security Rooms | Oldtimer | Bitcoin News