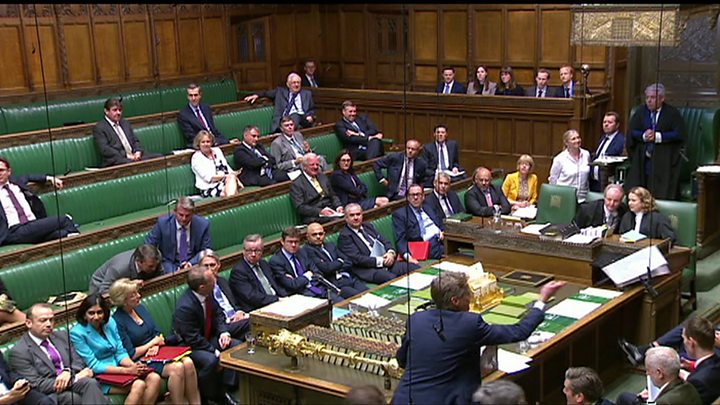 The government has published its blueprint for UK relations with the EU, with Theresa May saying it "delivers on the Brexit people voted for".
But Tory Brexiteer Jacob Rees-Mogg said it was a "bad deal for Britain".
The long-awaited White Paper is aimed at ensuring trade co-operation, with no hard border for Northern Ireland, and global trade deals for the UK.
It fleshes out the Chequers agreement that sparked the resignations of Boris Johnson and David Davis.
The UK is hoping the EU will back the proposals in the White Paper so an exit deal can be struck by the Autumn, ahead of the UK's official departure from the EU in March.
The EU's chief negotiator Michel Barnier said he would analyse them with the European Parliament and member states and was "looking forward" to negotiations with the UK next week.
At-a-glance: The new UK Brexit plan
Tory rebels target May's Brexit plan
Brexit: All you need to know