Julen Lopetegui has been sacked as Spain national coach on the eve of the World Cup, one day after agreeing to take over at Real Madrid.
In a news conference at Spain's training base in Krasnodar, Russia, Spanish football association (RFEF) president Luis Rubiales said it was a complicated situation but one that he felt compelled to make.
"I very much admire Julen and respect him greatly," Rubiales said. "He seems to be a top coach and that has made it more difficult to make this decision.
"To win is very important. To have the best coach very important. But, above everything, is acting in the right way. Maybe this is tough now, but in the end, it will make us stronger."
After guiding Spain easily through qualification to the World Cup finals, Lopetegui had agreed a new contract up until Euro 2020 in May.
---
World Cup 2018 must-reads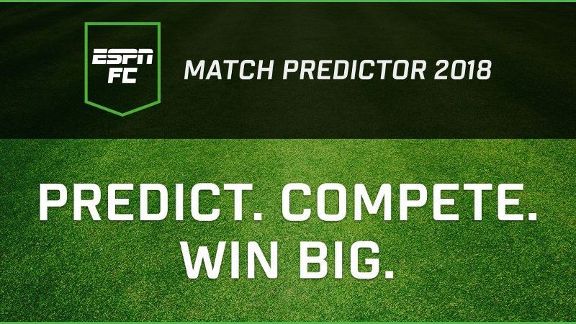 – Make your picks with ESPN FC Match Predictor 2018!
– Welcome to the Alternative 2018 World Cup Fans' Guide
– ESPN FC's experts make their picks
– Marvel's amazing World Cup spoilers
– Revealed: World Cup 2018 Ultimate XI
– Fixtures, results and full coverage
– Team-by-team previews of all 32 nations
---
But just three days before Spain's Group B opener against Portugal in Sochi, Russia, Real Madrid announced that they had convinced him to leave that position after the tournament is over after Zinedine Zidane stepped down just days after winning a third consecutive Champions League trophy.
"The federation cannot be left outside the negotiation of one of its employees and find out just five minutes before a public announcement," Rubiales said. "If anybody wants to talk to one of our employees, they have to speak to us, too. That is basic, as this is the team of all Spaniards. The national team is the most important team we have and the World Cup is the biggest [competition] of all."
Rubiales said he did not feel "betrayed" by Lopetegui's decision and understands why Madrid would turn to Lopetegui to replace Zidane.
"Real Madrid look for the best coach," he said. "That is fine by me. I have no opinion about how Real Madrid act. But the federation have an obligation to represent all Spaniards. Lopetegui would not have wanted it to happen like this, but you cannot announce it with a phone call five minutes before you make it public.
"I am acting on my personal responsibility, and with backing of the board, to take this decision. I took a plane, came back from Moscow, missed the vote on the next World Cup to be here. We had to react. I know that whatever I do, I will be criticised. I accept that. But the values of the federation come first. I am sure Julen would have preferred it another way, and we wish him the best."
Rubiales and Lopetegui were set to give a news conference from the national team's camp in Krasnodar early on Wednesday morning. Ex-Spain and Madrid defender Fernando Hierro is also with the team in Russia as sporting director and could step in as coach if Lopetegui were to leave immediately.
And Rubiales suggested, when asked on Wednesday about a replacement, that either Hierro or Albert Celades, the under-21 coach, would step in.
"We don't know anything yet," Rubiales said. "All I can tell you is that we are going to try to move things the least amount possible. As soon as we know something, we will communicate it."
On Tuesday night, RFEF vice-president Rafael del Amo told Radio Marca that he was very disappointed by the timing of Madrid taking the national coach, and predicted further negative fallout should Spain not now win the World Cup.
"I don't like it, don't like it at all," Del Amo said. "This is not the moment, [Lopetegui] will know that. It is a bit offside, he should have been focused on where he is, there is a lot on the line. I believe they should have looked for another moment, but you must have respect too. I [still] believe we will win the tournament, I hope so. If not, you realise how bad this news could be, for some, and for others. For sure it is not the best thing that could have happened."
According to reports, Lopetegui, the former Madrid and Barcelona goalkeeper, whose representative, Caros Bucero, works closely with Portuguese super-agent Jorge Mendes, will triple his salary with the move.
Rubiales spoke with Marca on his return to the Krasnodar camp from Moscow, where the national federation president had been expecting to attend Wednesday's vote to pick the host for the 2026 World Cup.
"This is not the moment to speak, but we will take the best decision for the national team," said Rubiales, who was only voted RFEF president last month. "We will do things with responsibility."
Dermot Corrigan is a Madrid-based football writer who covers La Liga and the Spain national team for ESPN FC. Follow him on Twitter @dermotmcorrigan