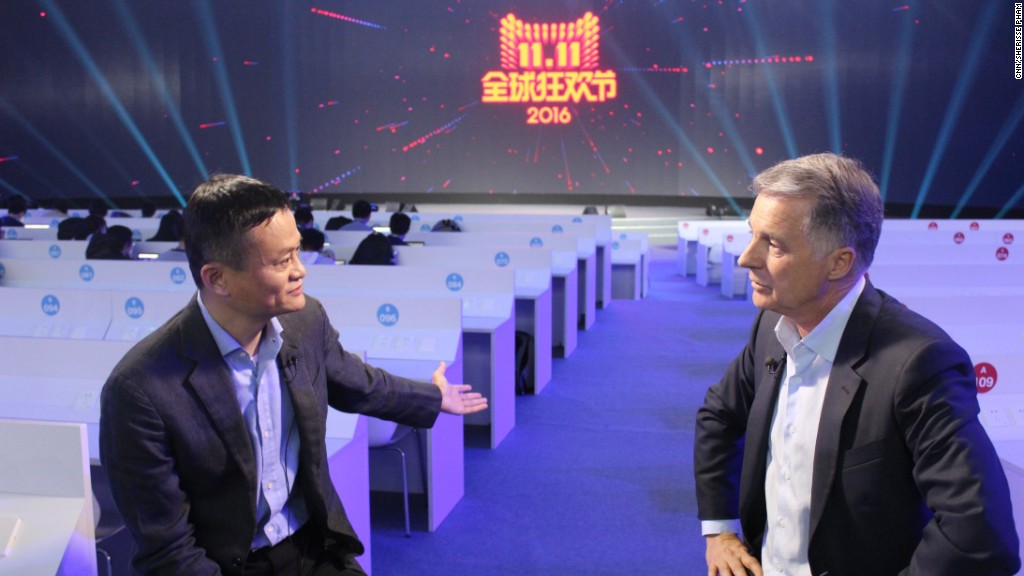 Some big names in Silicon Valley have a simple message after Donald Trump's victory: We want out.
Shervin Pishevar, an early Uber investor and cofounder of Hyperloop, posted a series of tweets Tuesday night announcing his plans to fund "a legitimate campaign for California to become its own nation."
And no, he's not joking.
"Yes it's serious," Pishevar told CNNMoney in an e-mail. "It's the most patriotic thing I can do. The country is [at] a serious crossroads."
Within hours, several other tech founders offered their support for the plan.
"I was literally just going to tweet this. I'm in and will partner with you on it," Dave Morin, an investor and founder of private social networking tool Path, tweeted in response to Pishevar.
"I support you in this effort let me know what I can do to help," Marc Hemeon, a former Google employee and founder of Design Inc., wrote on Twitter.
Related: Jack Ma warns of 'disaster' if President Trump doesn't work with China
The plan, however unlikely to happen, highlights the tech industry's shock
Article source: http://money.cnn.com/2016/11/09/technology/shervin-pishevar-california/

Useful Links: Swiss Watches | Watch Coupons | Coupons | Alu Foam | Security Rooms | Oldtimer | Bitcoin News