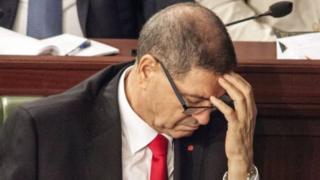 Tunisia's parliament has passed a vote of no confidence in Prime Minister Habib Essid, effectively dismissing the government of the US-trained economist.
A total of 188 MPs voted to sack Mr Essid, with only three supporting him.
Mr Essid, who has been in office less than two years, has faced criticism for what his opponents say is his failure to push through economic reforms.
President
Article source: http://www.bbc.com/news/world-africa-36934770

Useful Links: Swiss Watches | Watch Coupons | Coupons | Alu Foam | Security Rooms | Oldtimer | Bitcoin News