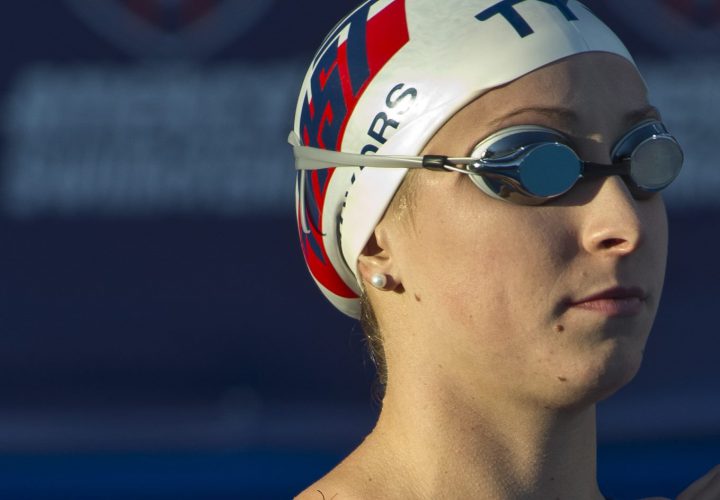 In reports from various sources, 2009 World Champion Ariana Kukors alleges that her former coach Sean Hutchison sexually assaulted her when she was 16 and continued to have sexual contact with her until she was 24.
Kukors said Hutchison began grooming her for a sexual relationship when she was 13 while she was a swimmer at KING Aquatic Club in Seattle. Hutchison has not been criminally charged as the investigation is ongoing.
In 2010, USA Swimming received a formal complaint about Hutchison's alleged "inappropriate" relationship with then 21-year-old Kukors – a full private investigation was then completed by the organization.
According to a report from the Los Angeles Daily News, former U.S. national team director Mark Schubert acknowledged that he reported rumors about the relationship between Hutchison and Kukors to the Washington Post in December 2010.
At the time, no evidence of such relationship was found. On Feb. 14, 2011, the following statement was released:
"We value the well-being of all of our members and false statements or rumors can be extremely detrimental to our athlete protection efforts," said Susan Woessner, USA Swimming's Athlete Protection Officer. "We want to encourage those with credible and specific information to always come forward, and those who would spread false rumors disrespect this effort."
However, according to USA Swimming the organization recently sent the 2010 case file to the Center for Safe Sport after hearing of the new investigation regarding Hutchison in January 2018. It was stated that Kukors' recent public statement was the first time that USA Swimming was made aware of the sexual abuse allegations.
According to the new statement from USA Swimming,
Read the full statement from USA Swimming below: